In Leaving Microsoft to Change the World: An Entrepreneur's Odyssey to Educate the World's Children (2006), John Wood describes how he left Microsoft to found educational charity Room to Read. Arnold Chan Kwan-yeung, founder of Teach4HK, which helps children from underprivileged backgrounds access high-quality education, explains how it changed his life.
Leaving Microsoft to Change the World was given to me by a colleague at (investment bank) Goldman Sachs as a farewell gift when I left to do an MBA at Harvard Business School in 2013. He obviously knew me pretty well. I put it on a shelf and didn't read it for a couple of months. I was going through a period of exploration back then and, although I know it's a cliché, when I picked up the book and read it, it reminded me to chase my dreams.
John Wood talks about how he transitioned from being a corporate chief executive to founding a non-profit organisation, and how he struggled to do it. It felt pretty real to me. I've always been interested in education, but never thought about having my own non-profit. This book brought it to the front of my mind. It was a catalyst – it pushed me in that direction.
My commitment to education started when I was a child, through a programme called Children's Council (which aims to give youngsters a forum from which to participate in civil society). I wrote a report about children in poverty, and visited subdivided flats and saw how that affects kids' education. I realised there's a huge educational divide in Hong Kong between the rich and the poor.
Leaving finance was a very natural course for me. I enjoyed my time at Goldman and would never have become who I am without it, but I realised that my long-term passion didn't lie in finance. Even when I was at Goldman I did a lot of volunteering, helping kids in the local community.
A couple of things about the book really affected me. It's authentic – you can see how Wood feels about his journey, and how it was very personal, starting with him hiking through Nepal and talking to the kids there. It touched me.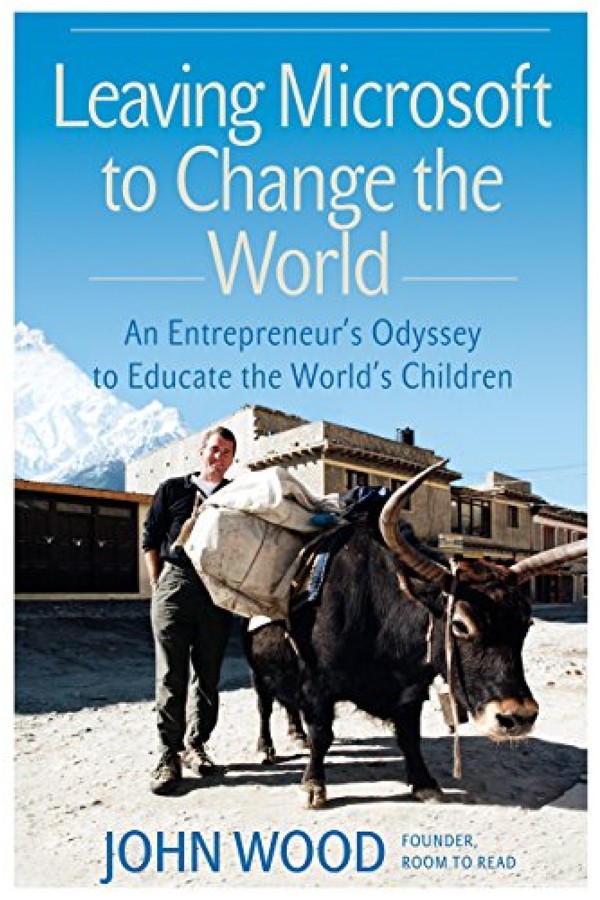 The other thing I learned was that there are always going to be ups and downs. Wood lays out the challenges he experienced. He was a very high-level Microsoft executive but still found it hard to get over those hurdles. I was just an analyst at Goldman, so my problems were going to be 100 times harder. I knew Teach4HK was not going to be easy, and what I'd learned might not be relevant, but Wood's book set me up mentally.
When I struggled at Teach, I would always think back to moments in the book. For example, when cash is running low, someone will help you out because of your passion – because you're committed to making a difference in the world.
Source: SCMP
https://www.scmp.com/magazines/post-magazine/books/article/2178826/finance-ngo-teach4hk-founder-arnold-chan-book-changed